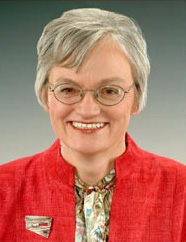 Attorney Doris J. Dabrowski uses a powerful combination of candid counseling, negotiations and litigation to enable individuals and businesses to achieve their goals.  She is a highly regarded attorney in  Philadelphia and surrounding New Jersey areas having been named to Who's Who in American Law, beginning with its 8th edition, a long-term recipient of Pennsylvania Super Lawyers designation (since 2006), and recognized with the Businesswomen's Network Certificate of Achievement.
Prior to establishing her own practice in 1983, she served as staff attorney at Tabas, Furlong & Rosen and Delaware County Legal Assistance Association.
Ms. Dabrowski is a graduate of Rutgers University earning a Bachelor of Arts from Livingston College and a Juris Doctor from Rutgers University School of Law.
Doris Dabrowski has provided candid and diligent legal counsel to her clients for many years.
Bar Admissions and Certifications
Pennsylvania, 1975; New Jersey, 1977
United States Court of Appeals for the Third Circuit and the Federal Circuit
United States District Court for the Eastern District of Pennsylvania and the District of New Jersey
American Arbitration Association Roster of Neutrals
Financial Industry Regulatory Authority (FINRA) arbitrator
Veterans Administration accredited attorney
Representative Reported Cases
DiGiacomo v. Teamsters Pension Trust Fund of Philadelphia & Vicinity, 420 F. 3d 220 (3d Cir. 2005)
Holton v. Crozer Chester Medical Center, 560 F. 2d 575 (3d Cir. 1977)
Keegan v. 320 Steamfitters Local 420 Pension Fund, 211 F. Supp. 2d 632, aff'd 2003 U.S. App. Lexis 13223
Austin v. Neal, 933 F. Supp. 444 (1996)
McKeever v. Atlantic Spring & Manufacturing Co., 502 F. Supp. 684 (1980)
Berry v. Office of Personnel Management, 50 MSPR 385 (1991)
Winterle v. Commonwealth of Pennsylvania, Unemployment Compensation Board of Review, 442 A. 2d 1211 (Pa. Cmwlth. 1982).
Professional Associations & Memberships
National Employment Lawyers' Association (NELA), president of the Eastern Pennsylvania Chapter (1999-2007)
National Academy of Elder Law Attorneys
Philadelphia Bar Association – co-chairperson of the Sole and Small Firm Practice Management Committee (2007) and of the Women's Rights Committee (2000) member of the executive committee of the Public Interest Section (2000) participant on the Philadelphia Bar Association's Evidence Code Task Force
National Legal Resource Network of the Patient Advocate Foundation, National Pension Lawyers Network, the Cancer Legal Resource Center, and the American Association of University Women
Community Activity History
Ethical Society of Philadelphia, Board of Trustees (2012-2014)
Health Systems Agencies governing board and district advisory council
Board of Directors of Well Woman
18th Police District Advisory Council
Advisory Council of the Clara Bell Duvall Education Fund
Executive committee of the American Guild of Organists, Philadelphia chapter
Board of Directors of the Pennsylvania Pro Musica